The AAMI/Next Page Books Well-Read Black Girl book club will continue with a discussion of Freshwater by Akwaeke Emezi. Read on for a description from the publisher:
"One of the most highly praised novels of the year, the debut from an astonishing young writer, Freshwater tells the story of Ada, an unusual child who is a source of deep concern to her southern Nigerian family. Young Ada is troubled, prone to violent fits. Born "with one foot on the other side," she begins to develop separate selves within her as she grows into adulthood. And when she travels to America for college, a traumatic event on campus crystallizes the selves into something powerful and potentially dangerous, making Ada fade into the background of her own mind as these alters—now protective, now hedonistic—move into control. Written with stylistic brilliance and based in the author's realities, Freshwater dazzles with ferocious energy and serpentine grace."
This is a free event open to the public, but registration is requested to help us plan for space and refreshments. Get a 20% off discount on Freshwater at Next Page Books when you present your registration confirmation.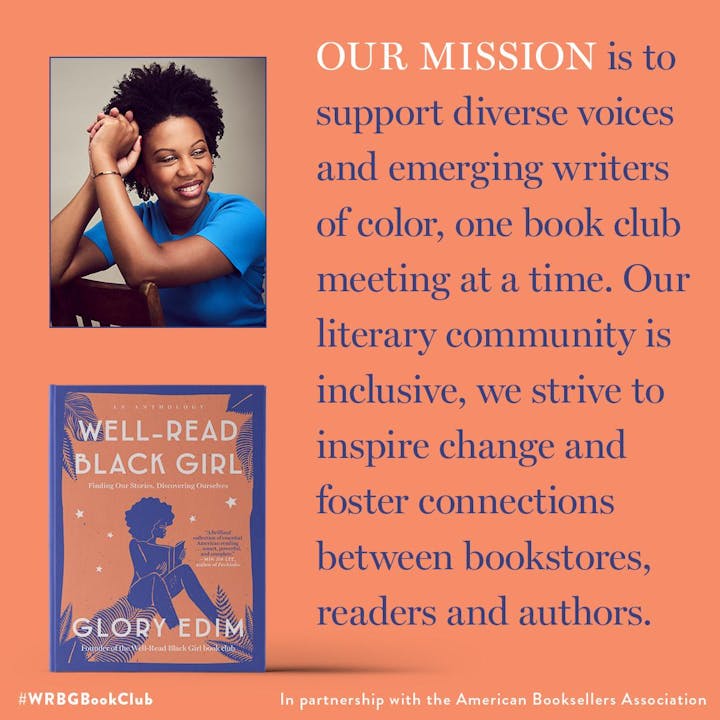 The Well-Read Black Girl movement started as an Instagram account created by author Glory Edim and has grown into a thriving online community and Brooklyn-based festival celebrating the literary contributions of black women. The AAMI book club will meet monthly to discuss selected books by women of color. Book selections will range in genre and theme and will be available to purchase at Next Page Books.